Opening in September 2013, The Hydro is a 12,000-seater brand new state of the art entertainment venue promises to bring the biggest new shows, games and acts to the heart of Glasgow in the UK. And with American broadcaster CNN recently naming Scotland as the top travel destination for 2013, the countdown has well and truly begun to the opening of Scotland's new home of live entertainment.
Jonny Petrie, head of sponsorship with venue title sponsor Scottish Hydro, said: "There's already a great buzz both out and about and online about The Hydro.
"We're greatly looking forward to the opening of the venue this year and being able to offer our customers some excellent benefits and rewards. We have a long standing connection with live entertainment with previous sponsorships covering music, comedy and sport so our sponsorship of The Hydro is built on a strong foundation yet will be an innovative relationship for our business and will provide real added value for our customers."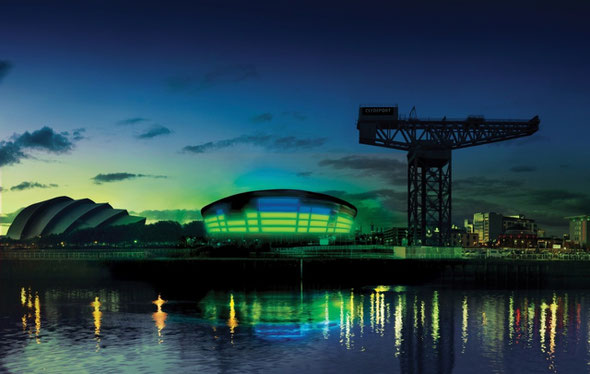 The opening act is being kept well under wraps for an announcement coming soon but already the versatility of the arena can be seen in the events currently on sale with spectacular stage shows, pop, rock, dance, comedy and the venue also will play host to the gymnastics and netball in the Glasgow 2014 Commonwealth Games.
Predicted to sit amongst the top five busiest indoor entertainment arenas, positioned alongside London's O2 Arena and New York's legendary Madison Square Gardens, The Hydro will welcome no fewer than 140 events and around one million people a year. For latest info and acts and events confirmed so far, check out: www.thehydro.com.