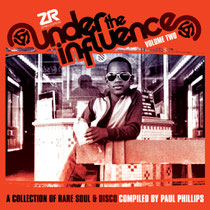 Following on from the likes of 'Backstreet Brit Funk', 'Destination Boogie' and the Soul of Disco series, Z Records continue to release compilations filled with lesser known disco, funk and boogie. After 'Under The Influence Vol.1' compiled by Red Greg ZR returns with Vol.2 this time compiled by Paul Phillips. Paul Phillips first got into soul music in the late-1970s with the discovery of radio shows such as Greg Edwards and Mike Allen (Capital Radio), Robbie Vincent (Radio London) and the original soul pirate Radio Invicta. 
These were discoveries that led him to start his own soul pirate radio station in 1982 and go on to present radio shows on London based pirate radio station Starpoint FM from 1986 to 1991 and as the official on site radio station at the Southport Weekenders during the 1990s. Paul is still involved in radio and currently presents his own show on Solar Radio that features the new soul and soulful house releases of the day mixed with the classic and lesser known soul, funk, jazz, disco and boogie tracks from the last four decades. Paul also continues to travel around the UK and USA in pursuit of collecting soul vinyl, a conviction that this new Under The Influence compilation highlights.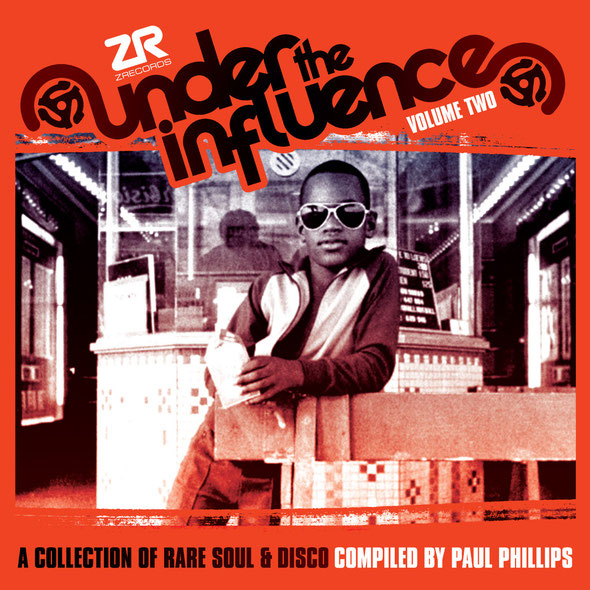 The story behind UTI is this, being a seasoned record collector Z label boss Dave Lee (Joey Negro) has made the acquaintance of many of the world's other vinyl junkies. People that may be unknown to the general public but are hardcore enthusiasts who have built some of the best collections of soul, funk and disco on the planet. The idea of UTI isn't about big name DJs but is to give a musical platform to those who have the knowledge to put together a track listing of killer tunes. Z Records have spent time and money to make the masters sound as good as possible so if you're a fan of compilations from BBE or Dimitri From Paris and Soul of Disco CDs then this new series shouldn't disappoint.


Paul Phillips: "Sometimes it amazes me just how much soul music was produced during the '70s and '80s, the majority of which originated out of the USA. Most of the classics we all know and love from this period were released on the big major record labels or larger independent labels specializing in this genre.
"We are all familiar with Philadelphia Int, Motown, Stax, West End, Salsoul or Prelude but these bigger labels accounted for only a small proportion of the actual amount of music being released as a whole. At the same time thousands of small independent labels of varying size across most states of the US were also putting out releases in varying quantities.
"The vast majority of these releases went unnoticed other than in some cases exposure in their local area of release via local radio airplay and sales which in some cases would lead to a minor local hit. Admittedly much of it was in no comparison in terms of quality when placed head to head with the slick production sounds of the major labels and were often under produced, suffered from weak musicianship or were vocally weak but that wasn't always the case. Quite often well-produced great songs on these small independent labels would fail commercially due to either lack of promotion, poor distribution or limited pressing runs.
This compilation represents some of my favourite soul, funk, disco and '80s club boogie tracks that for one reason or another went totally under the radar at the time of release."
It's out November 5, for full track listing info, check: www.zrecords.ltd.uk