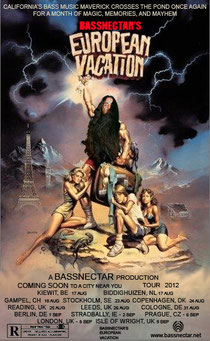 Bassnectar, the California-based DJ, producer and maestro of all things bassy, and the man who has singlehandedly sold more hard concert tickets in North America than any other EDM artist this year (Deadmau5, Guetta, Skrillex, Avicii, Tiesto… the lot!) has just set off on his biggest European tour yet. 
Christened - "Bassnectar's European Vacation" – it kicked off at the Pukklepop Festival in Belgium on Friday 17th August and the DJ/producer will play a total of 13 shows throughout Europe this summer, taking on a mixture of club gigs and festival stages.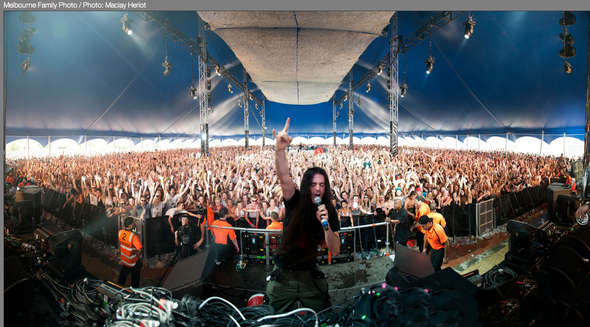 To whet the appetites of music lovers across the continent, he's decided to share an eclectic, bass-driven mix to get you in the mood. Premiered with Mixmag as their official 'Mix Of The Week' on August 15th, Bassnectar's "European Vacation Mix" is now available to dowload HERE.
"These are a few insane bangers which I decided to compile for my month long summer vacation in Europe. We will be hitting 13 shows (festivals & clubs) and this is a selection of dirty music which I hope you enjoy when you find yourself in a high-speed chase, or tightrope-walking between skyscrapers in a windy metropolis, or sumo-wrestling someone much larger than you..." Bassnectar
His latest long-player 'VAVA VOOM' finally gets its official release throughout Europe today. For latest info and tour dates, check out: http://www.bassnectar.net