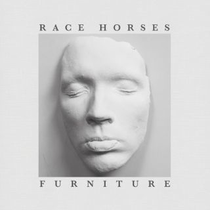 When Welsh pop heroes Race Horses set out to make their new album, 'Furniture', they had one major rule – everything had to feel fresh. "All the new music I was hearing seemed to be hidden behind reverb, behind a veneer of cool," says singer Meilyr. "We wanted to make something much more stark and direct."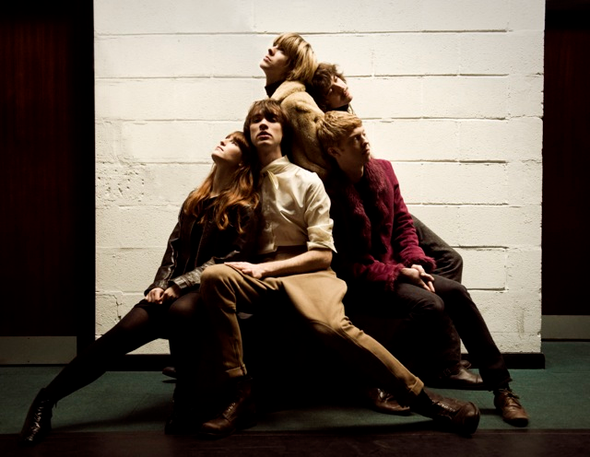 The album they created is exactly that: a pin-sharp pop record inspired by Queen, Dexy's Midnight Runners, Soft Cell – and by the disco at the youth hostel they were staying at during the two-week recording sessions at The Pool in South London. "It was full of Spanish tourists dancing to Michael Jackson," says guitarist Dylan. We were there on the dance floor trying to work out why it sounded so good, analysing Quincy Jones' production and thinking, how did he get that hi-hat sound, or that groove?" The experience rubbed off onto the album. "It inspired us to make something quite rhythmic and groove-based that wasn't computerised or perfect," says Meilyr.
Though it's frequently an upbeat piece of work, there's a stark contrast in Furniture's lyrics: its central idea speaks to universal feelings of frustration and the everyday erosion of relationships. "It's about people that spend a lot of time together gradually starting not to see each other," says Meilyr. "If you put a picture on your wall, over time it dissolves into the background. It's the same when you're living with someone; they become an object over time." That's the thought that fuels the chiming title track 'Furniture', the percussive Mates and more. While the album sees the band's creativity boiled down into perfect pop, there are also surprises around every corner - lyrics inspired by DH Lawrence and Thomas Hardy, and an unusual sonic palette employed throughout, including clarinets and bassoons recorded on a 4-track in the boiler room of the Royal Academy of Music.
The core members of Race Horses grew up in Aberystwyth, a sleepy holiday town on the west coast of Wales that's as far from the heart of the music business as is possible. "Our formative years were the opposite of something like Skins," says Meilyr. "Teenagers weren't shagging and taking drugs, they were listening to their dad's record collections. I was wearing flares and listening to prog rock."
With two members of the band having earned great praise in Wales as Radio Luxembourg, Race Horses debuted in 2010 with the critically acclaimed 'Goodbye Falkenburg'. Now that harpist-turned-guitarist Mali Llewelyn and percussionist Dan Bradley have joined Dylan, Meilyr and Gwion, 'Furniture 'has the five-piece feeling like they're starting anew. "We've got the same name," says Dylan, "but in a way, it feels like a totally different band."
It's out 10 September 2012 on Stolen Recordings / [PIAS] Recordings.