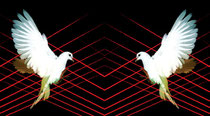 Warehouse Project have revealed their full 2012 season line-ups, launching on the 28th September and going right the way through to New Year's Day. For this seventh season of Warehouse action, they return to Victoria Warehouse, the venue which housed the two Easter shows earlier this year. Since then, the WHP team have been working continuously, making amendments to the venue, configuring the space with a barrage of production, and building a monumental WHP line-up. Click below for the full 12-week line up.
FRIDAY 28TH SEPTEMBER - WHP LAUNCH — RINSE

 Katy B, Skream, Diplo, Boy Better Know, P Money, Lianne La Havas, Zinc, Kode 9, Plastician, Alunageorge, Oneman, Artwork, Pearson Sound, Jackmaster, Ben Ufo, Roska, Jamie George, Loefah, Joker, Dismantle, T Williams, Yougsta, Icicle, Marcus Nasty, J:Kenzo, Brackles, Baauer, Elijah & Skilliam, Royal-T, Preditah + C4 Uncle Dugs, Mark Radford, Sian Anderson, Sgt Pokes, Tippa, Sp:Mc, Shantie
£20.00 : 19:30 – 04:00
SATURDAY 29TH SEPTEMBER - WELCOME TO THE WAREHOUSE

 Nicolas Jaar — Live  , Seth Troxler, Maya Jane Coles & Heidi B2b  , Maceo Plex, Four Tet — Dj Set, Ben Klock, Julio Bashmore, Scuba  , Joy Orbison & Jackmaster B2b, Jacques Greene, Andrew Weatherall, Soul Clap, Justin Robertson, Bicep, Krysko & Greg Lord, Mark Webster
£25.00 : 18:00 – 04:00
FRIDAY 5TH OCTOBER - WHP PRESENTS

Richie Hawtin | Carl Cox, Loco Dice, Nina Kraviz, Yousef, Alexis Raphael , Paco Osuna, Matador, Krysko  And  Greg Lord, Louche Djs
£25.00 / £28.50 : 20:00 - 04:00
SATURDAY 6TH OCTOBER - CURATED BY SBTRKT

Sbtrkt — Live, Four Tet — Live, Tnght — Live, Ft: Hudson Mohawke & Lunice, Caribou — Dj Set, Rustie — Dj Set, Jacques Greene — Dj Set, Lone, Xxxy, Pariah, Oneman & Chunky, Kwes, Two Inch Punch, Illum Sphere, Krystal Klear, Jonny Dub, Damu - In Association With Hoya:Hoya
£25.00 : 20:00 – 04:00
FRIDAY 12TH OCTOBER - BUGGED OUT!

Boys Noize — Live, Simian Mobile Disco — Live , Paul Kalkbrenner, Erol Alkan / Fake Blood, Green Velvet / Cajmere, Jimmy Edgar, Tensnake, Spank Rock, Eats Everything, Space Dimension Controller — Live, Rob Da Bank, Horse Meat Disco, Trevor Jackson / Playgroup, Johnno
£22.50 / £25.00 : 20:00 - 04:00
SATURDAY 13TH OCTOBER - APE BIRTHDAY

Sub Focus — Live , Doom, Mark Ronson, Benga — Live, Andy C & Mc, Gq, The Magnificent… Dj Jazzy Jeff, Shy Fx, Caspa, Toddla T, Dj Marky, David Rodigan Mbe, Brenmar, Kid Koala Presents 12 Bit Blues , The Bug Ft Flowdan & Daddy Freddy, Juicy Djs, Rich Reason, Mcs: Stamina, Tonn Piper, Chunky, Numbers Showcase: Dj Ez, Jackmaster, Deadboy, Redhino, Spencer
£22.50 / £25.00 : 19:30 - 04.00
FRIDAY 19TH OCTOBER - CURATED BY BLOC PARTY

Bloc Party, Chromatics, Theme Park, Plaitum, Now Wave Djs, Will Tramp!
£25.00 / £28.50 : 19:30 - 04:00
SATURDAY 20TH OCTOBER - WHP PRESENTS
Room 1 - Armin Van Buuren, Paul Van Dyk, W&W
Room 2 - Markus Schulz, Arty, No Id, Matt Everson
Room 3 - Pete Moby, James Rigby More Tba
£25.00 / £28.50 : 20:00 - 04:00
FRIDAY 26TH OCTOBER - A HALLOWEEN SPECIAL — CURATED BY TEED
Totally Enormous Extinct Dinosaurs — Live, Derrick Carter,John Talabot, Matias Aguayo, Todd Terje , Factory Floor — Live, The 2 Bears, Jack (Friendly Fires) & Edwin (Foals), Present Deep Shit , Daniel Avery, Mosca, Special Guest Dj Set, Drop The Mustard, Hypercolour Records Presents: Huxley, Tom Demac, Alex Jones, Shenoda, Indigo, Ste Roberts, Cedric Maison
£19.50 : 20:00 — 4.00
SATURDAY 27TH OCTOBER - WHP CLOSED — NO WHP SHOW TONIGHT 
SATURDAY 3RD NOVEMBER - 10 YEARS OF METROPOLIS
Chase & Status — Dj Set, Dj Fresh Presents Fresh Live, Skream & Benga, Ft Sgt Pokes & Youngman, Beardyman, Rudimental — Live, Feed Me — Live, Mistajam, Ms Dynamite, North Base
Room2: Friction, Dj Hype, Loadstar, Hatcha & N-Type, Fabio & Grooverider, Randall B2b Bryan G B2b Nicky Blackmarket, Sl2 Steppa B2b Garry K
Room3: Made In Manchester, Marcus Intalex, Jenna G, Estate, Recordings Showcase:, Broke N English, Skittles Chimpo & Fox, Virus Syndicate, Mark Xtc B2b Sappo, Mak, Propz & Rowney, Dawn Raid
£25.00 : 20:00 – 04:00

 

THURSDAY 8TH NOVEMBER - DHP CONCERTS PRESENTS
Animal Collective, Prince Rama
£18.50 : 19:30 — 4.00

  

FRIDAY 9TH NOVEMBER - WHP X RBMA

Flying Lotus, Squarepushee, Jamie Xx, Martyn, Lapalux, Thundercat, Krystal Klear, Illum Sphere, Hessle Audio & Friends: Shed — Live, Prosumer, Pearson Sound, Ben Ufo, Pangaea

Deviation: Floating Points, Benji B, Moxie , Mc Judah, Special Guests Tba

£25.00 : 20:00 – 04:00

 

SATURDAY 10TH NOVEMBER – LAIDBACK LUKE

Laidback Luke, Eddie Halliwell, Steve Aoki, Sandro Silva

Room 2: Garuda Gareth Emery Plus Special Guests Tba

Room 3: Tba

£25.00 : 20:00 – 04:00

 

FRIDAY 23RD NOVEMBER - HOSPITALITY

Netsky — Live, Andy C & Gq, High Contrast, Camo & Krooked, Danny Byrd, Ft Genral Levy & Mc Serocee, London Elektricty, Spy, Fred V & Graffix, Rich Reason

Room 2: Breakage, Plastician, B-Traits, Joker, Rockwell, Roska Mumdance, Trim — Live, Compa, Mcs: Sp, Messy, Serocee, General Levy, Wrec & Lowqui Swamp81: Pinch, Boddika, Loefah & Klose One, Mickey Pearce, Oneman, Paleman, Hosted By Chunky

£22.50 / £25.00 : 20:00 - 04:00

 

SATURDAY 24TH NOVEMBER - HOT CREATIONS presents PARADISE

Jamie Jones, Carl Craig, Maceo Plex, Kerri Chandler, Heidi, Subb An, Miguel Campbell, Infinity Ink, Alexis Raphael, Danny Daze, Richy Ahmed, Rob James, Alex Arnout

£25.00 : 18:00 – 04:00

 

FRIDAY 30TH NOVEMBER - ANNIE MAC PRESENTS

Magnetic Man — Live, Justice — Dj Set, Annie Mac, Redlight, Disclosure — Dj Set, Mele, Dirtybird Records Presents…Claude Von Stroke, Catz N Dogz, Justin Martin, Shadowchild, Skreamizm:  Skream — 3hrs, Breach, Krystal Klear, Bobby Tank, Dismantle

£25.00 : 20:00 – 04:00

 

SATURDAY 1ST DECEMBER - RESIDENT ADVISOR

Orbital, Modeselektor, Chris Liebing, Marcel Dettmann, Julio Bashmore, Scuba, Apparat, Joy Orbison & Boddika, Mathew Dear — Dj Set, Levon Vincent, Zomby, George Fitzgerald, Blawan , Shackleton, Evian Christ, Dusky, Andro

£25.00 : 18:00 – 04:00

 

FRIDAY 7TH DECEMBER - WHP CLOSED — NO WHP SHOW TONIGHT

 

SATURDAY 8TH DECEMBER - THE CHEMICAL BROTHERS

The Chemical Brothers — Dj Set, James Murphy, Maya Jane Coles, Andrew Weatherall, Horse Meat Disco, Bicep, Justin Robertson, Lewis Boardman, Greg Lord, Will Tramp, Content Djs, Idiosync

£28.50 : 20:00 — 04.00

 

FRIDAY 14TH DECEMBER - ALL GONE PETE TONG

Fatboy Slim, Pete Tong, Madeon, Eats Everything, Greg Lord
Room2: Basement Jaxx (Dj Set), Riva Starr, Todd Edwards, Krysko
Room3: Lewis Boardman, Danny Simpson, Sam Grahem, Matt Everson
20:00 – 04:00 // £25 / £28.50

 

SATURDAY 15TH DECEMBER - CROSSTOWN REBELS
Damian Lazarus, Maceo Plex, Art Department, Danny Daze, Miguel Campbell, Subb-An, Amirali, Infinity Ink – Live, Just Be, Deniz Kurtel, Clive Henry, Francesca Lombardo, Fur Coat, Jozif, Plus Special Guests, Laurent Garnier & Sasha
£25.00 : 18:00 – 04:00

 

SUNDAY 16TH DECEMBER - 25 YEARS OF LAURENT GARNIER
Details Of This Special Event Coming Soon.

 

MONDAY 31ST DECEMBER - NEW YEARS EVE AT THE WAREHOUSE PROJECT
Line-Up To Be Announced.

 

TUESDAY 1ST JANUARY - WHP12 CLOSING PARTY

LINE-UP TO BE ANNOUNCED.

  

Last entry to the club will be 22.30 hrs. For more info check out: http://www.thewarehouseproject.com/