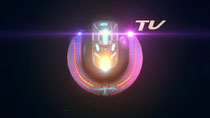 As Electronic Dance Music continues to juggernaut its way across the planet, Ultra Music Festival and Final Kid plan to bring the real magic and experience to the masses in an audio and visual celebration. Joining forces with internationally renowned hit moviemakers Final Kid, the creators and organizers of Ultra Music Festival now launch UMF TV – a brand new online TV channel dedicated to bringing you the very best videos of electronic music featuring original and unique content. 

Providing exclusive HD footage from the front row, onstage and backstage, UMF TV will now enable fans everywhere to enjoy live streams, flashbacks, specials and video recaps of Ultra Music Festival Miami and other events worldwide. EDM lovers worldwide are invited to indulge in said experience, as documented in 'CAN U FEEL IT' – a feature length movie that captures the unique essence of what is one of the best festival experiences in the world. Premiered in front of 7,000 revellers, industry personnel and A-List DJs, including Tiësto, David Guetta, Carl Cox, Afrojack, Avicii, Fedde le Grand and Boys Noize, at Miami's Bayfront Park Amphitheatre the day before this year's 14thedition of the Stateside festival, 'CAN U FEEL IT' will soon be available for the whole world to watch for free, streaming at ultramusicfestival.com as it gets its online premiere this Sunday 15thJuly!
To whet your appetites in preparation, Wednesday 11th July will see UMF TV unveil its first episode upon the online world; an 'artist special' following 22 year-old Swedish superstar Avicii and his performance at UMF Miami 2012. Personally introduced onto the main stage by Queen of pop, Madonna, Episode #1 documents Avicii both backstage and onstage at what he described as "one of the biggest experiences of his life". Subscribe to the official UMF TV YouTube channel HERE to be one of the first to see it!