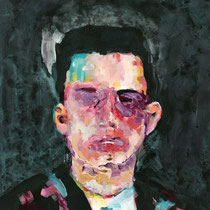 Matthew Dear will release his newest album 'Beams' on August 28th on Ghostly International. Matthew, songwriter, producer and collaborator, offered an early taste of what to expect from 'Beams' with the well-received EP, 'Headcage', in January of this year. The highlights were working with other producers (Van Rivers & The Subliminal Kid) and vocalists (Johnny from The Drums), which lent 'Headcage' an openness and poise.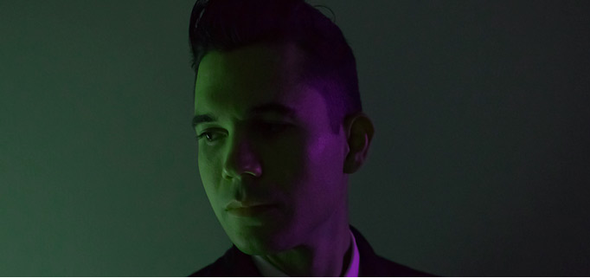 Recorded in Dear's home studio and mixed at Nicolas Vernhes' Rare Book Room studios in Brooklyn, 'Beams' evokes a day-lit dreamworld at once strange and familiar. While the album's dancefloor-ready tempos, major keys, and sun-warmed synths signal the album as the lighter, brighter response to its predecessor, closer inspection reveals a squirming mass of oddball details. Dear's latest productions creak and groan like anxious organisms, with slivers of guitar, electric bass, and drum kit darting in and out among the synths and samples.
Early on in 'Beams' - the New York-based artist's fourth full-length, his first since 2010's shadowy 'Black City' - something strange happens. A thick-fingered electric bass gallops in atop a driving backbeat as Dear sneers, "It's alright to be someone else sometimes." It may be odd to hear former techno-wunderkind Matthew Dear playing rock music, but the manic punk pulse of 'Earthforms' is just one facet of the album's kaleidoscopic journey.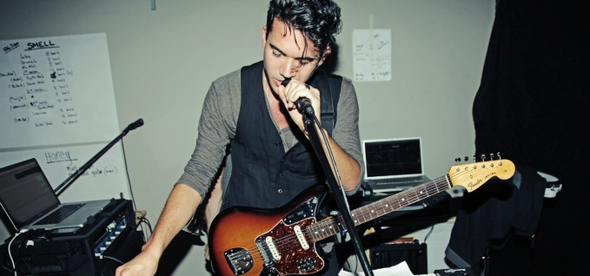 'Beams'' lyrics, meanwhile, are deeply personal, expressing vulnerability and confusion in startlingly immediate ways. Dear has grown into his songwriting voice, and he wears his current lyrical perspective—that of a man with something to lose—with an impressive grace.
"I'm about four to five different people at any given time," Dear says. "By allowing all of those different personalities to exist - the most pure and direct self can come through in the music. [The songs] may still be cryptic, and full of contradictions—but in my opinion, that is pure, unadulterated thought in musical form. They are direct lines to the center."
Check out 'Her Fantasy' from the album below.