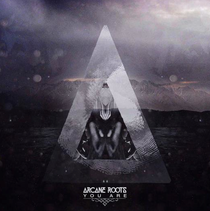 Arcane Roots, the Kingston trio, can now finally announce they have signed a record deal with the brilliant Play It Again Sam label (Young Guns, Seasick Steve, Zulu Winter). The band are currently hard at work on their debut album proper, set for an early 2013 release, which will include some surprise collaborations and exciting new musical directions. The first release for Play It Again Sam will be a limited CD edition of the much acclaimed debut mini album, 'Left Fire'. This special edition version (the first to ever be officially released) will include all the eight original tracks totally remastered and remixed, new track 'Habibty' and new acoustic version of 'You Are' and 'Rouen'. The album will also be released as a non-limited digital format.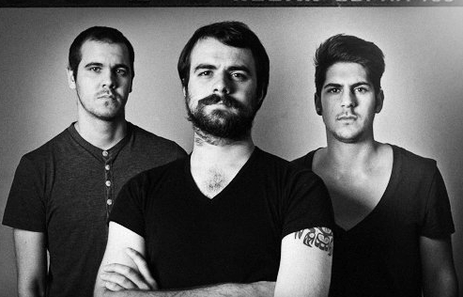 Front man Andrew Groves on signing the deal and finally releasing 'Left Fire': "We are all incredibly excited to be signing with PIAS, they have supported us from an early stage and their ethos and values tie in perfectly with our own. We have all waited and worked long and hard to get this point, and now with PIAS on board we can really start making the impact we've wanted since we started the band. 'Left Fire' is what brought us to the attention of anyone who had heard it, and although it was written during a period of uneasiness, anxiety and turbulence in our lives, it served as a perfect, opening statement of what we are about and cemented what we are as a band. Now, to have it physically released with PIAS feels like it is finally complete and we can move on to the next chapter of our career, but not before we smash it out to whoever is still left wanting."
The band will be releasing the new track 'Habibty' as a lead single with a brand new video directed by the band's multi-talented drummer Daryl Atkins in advance of the album. 'Habibty' has already been picked up for support by Huw Stevens on his daytime Radio 1 Ones To Watch in 2012 show and by Katie Parsons at Kerrang! Magazine. Previous singles have also been subject to a 'Next Hype' accolade on Zane Lowe's show as well as a 'Mauler' on Dan P Carter's show for the single 'In This Town Of Such Weather'. 
Live wise, the band have already had a year of touring with both Twin Atlantic and Awol Nation, as well as played Hevy, Sonisphere, Camden Crawl, a Kerrang! Awards Show and Nass festivals as well as their first UK headline tour in September 2011 including a sold out London Barfly show. Whilst the summer will see the band continue to work on their album they will make time to play a host of festivals and other shows, including 2000 Trees, Hit The Deck, Liverpool Sound City and Banquets Big day Out, with more TBA in the coming weeks.