Lio is Ibiza's newest venue, situated in the Ibiza Marina amongst the moorings of millionaires' yachts and just a stone's throw away from Ibiza town. It has now been confirmed that this will be the home of Jean Claude Ades and his international 'Be Crazy' parties this summer, as they will be taking up residency there every Friday night. At its core Lio is a stunning restaurant that transforms into a cabaret and then a club. It has a unique vibe which amalgamates performance, food and clubbing. 

Diners can enjoy stunning views of Ibiza Town and the Dalt Villa with the feeling that they are floating on water while they eat as the venue is built into the sea. It is also the newest edition to the Pacha dynasty so you can expect everything to be of the very highest quality. Be Crazy is a hedonistic affair, with a paradise garage vibe and emphasis on making everyone that attends feel like a true celebrity. It is sexy and fun and just a little bit decadent, working in perfect synergy with the philosophy of Lio. Their offering is different from anywhere else on the island as theatrics become part of the club night and dining experience. This is contemporary cabaret where performances take place around your table, or anywhere else in the venue, making it totally interactive and unexpected. You never know whether the actors are guests or vice versa.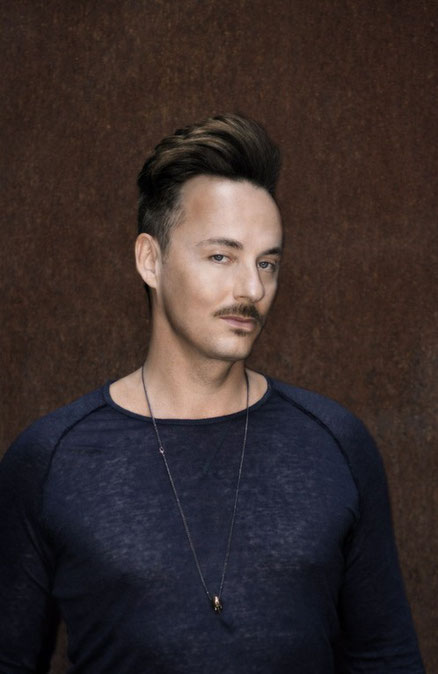 Jean Claude Ades or JCA is an established house producer who has enjoyed international success producing Dannii Minogue's biggest hit 'I Begin To Wonder', while also producing remixes for the likes of The Pussycat Dolls, Deadmau5 and The Nightcrawlers as well as hitting several #1 on Beatport with his tracks 'Someday', 'Shingaling' and 'Valle de Larmes'. He is based in Munich and Ibiza and is also the label head of Swings records, the German house label famed for working with a multitude of artists including Heartik, Rony Seikaly, Mason, Ramon Tapia, Telonious, Coburn, Whirlpool Productions, Vincent Thomas, Jerome Isma-ae, Mason and Les Rythmes Digitales.  Together with his well-established club promoter brother Maurice, they regularly host the 'Be Crazy' parties in London, Berlin, Munich and now Ibiza.
Jean Claude will be joined on decks by fellow DJs Rony Seikaly and Van Jee, and this summer he will also be toasting the release of his 'East West EP', a collaboration with Rony Seikaly, which is due out as an exclusive on Beatport on 23rd June.