Following a successful independent physical release and national tour with Rohin Jones in early 2012, Australia-based band The Broken Needles' long-awaited debut album, 'Terra Nullius', is now out. Borne out of the tropical wasteland of the region, the album is a ride from the desolate, empty landscape of the band's hometown to the southern capital cities of Australia, filtered through lead-singer Mick Galloway's decadent and depraved mind.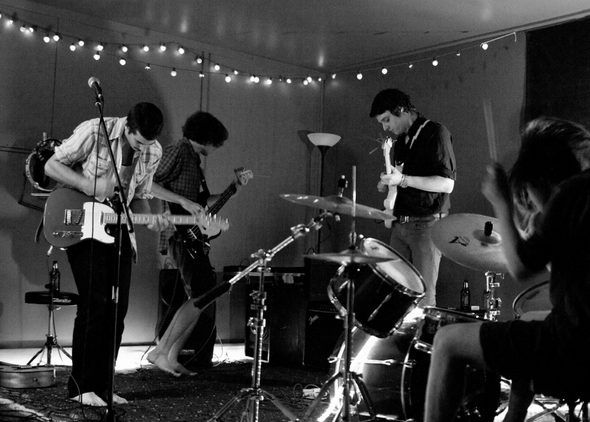 A refreshing antidote to the polite and American-ised indie rock that has dominated Australia's music scene for the better part of a decade, the band are amassing a steady following in the Australian underground despite their drastic geographical isolation. The debut album – produced by the band themselves in their North Queensland studio and mastered by Chicago indie veteran Casey Rice (Liz Phair, Tortoise, Dirty Three, Gastr Del Soul) – is a ghost story about life in the North; a journey through the seedy seaside caravan parks, salt flats, flood plains, cyclone damage and sordid characters that dot the landscape.
Featuring a litany of musical guests throughout – including a guitar solo by fellow North Queenslander Jordan Ireland (ex The Middle East) on lead single 'Saltflat Baby', and eerie string arrangements from Tender Bones' Amy Galloway – 'Terra Nullius' is all at once a lyrical homage, love letter, suicide note and death threat to their home country. Grab two free downloads from them below.