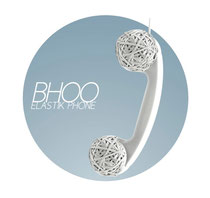 London's Underbelly Records serves up its third release this May, a 12" from Italian outfit BHOO entitled ʻElastik Phone', which features remixes from Matt Tolfrey & Sam Russo and Alex Arnout.

 Underbelly is a label born out of The Underbelly of Society parties in East-London. Run by brother and sister team Tim and Amy, the Underbelly parties have developed a good reputation and have spread to the Italian and Ibizan underground in recent years.


In keeping with its ʻparent' party's vibe, Underbelly Records is a outlet for the gamut of house and techno, with previous releases featuring Maya Jane Coles, Klartraum and Alex Arnout delivering remixes of tight original works.

 BHOO's original of ʻElastik Phone'is a twitchy, rhythmic number that owes as much to Wiggle-esque tech-house as it does the likes of Perlon. Dense, detailed and heavy on the bass, it's a slice of electronic funk.

 Dogmatik boss Alex Arnout returns to the label to turn in a warm and mature slice of modern deep house that is dominated by a nice bassline.
 Leftroom's Matt Tolfrey and Sam Russo deliver the last of the remixes and turn in a robust interpretation. Punchy, rounded drums underpin filtered chords and bubbling keys while synth strings ebb and flow, emphasising the stuttering groove.

 Out May 7th.