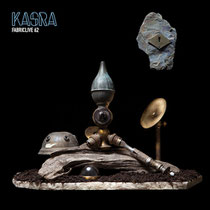 Kasra Mowlavi has a reputation for possessing impeccable taste. His Critical Music label has been home to some of the most forward thinking D&B since the label's inception back in 2002, and Mowlavi continues to stretch any tired expectations of the genre by housing work from esteemed new school producers like Rockwell, Sabre, Foreign Concept and Enei. A full circle progression from early releases by Calibre, Breakage and Icicle, it's a testament to Kasra's outlook that Critical's integrity remains unblemished after ten years of releasing music. It hasn't ever waned or deviated from its original goal of releasing quality D&B, properly and without compromise; and that's something he's constantly projected - in three compilations he's compiled on Critical to date and throughout the tracklisting that makes up 'FABRICLIVE 62'. 
"From a young age I always picked up records and tapes at home and just put them on to see what they sounded like, anything and everything from my parent's collections. I pretty quickly became obsessed with music and buying records, and listening to John Peel on the radio until the early hours. His radio show was probably the most important part of my musical education. I remember being blown away by the spirit and energy of a lot of American underground guitar music he would play. That DIY ethic inspired me to want to run a label." – Kasra 
Raised in Heston, a monochrome suburb of West London, it was the whispy tendrils of broadcasters like Peel and the relative isolation of an area "most famous for being home to a set of motorway service stations" that motivated Kasra to explore his passion; to play in bands and begin a small cassette tape label - actively releasing "very odd, noisy, soundscape music". Inspired in part by his Iranian father's self made work ethic he experimented with recording techniques, guitars and tape splicing, eventually finding himself part of global network of tape traders, DIY promoters and self-motivated journalists.
"Growing up a lot of my friends either liked guitar music or dance music, the two didn't really cross over like they do now. At first I thought D&B was this soulless machine music, but friends would play me tape packs or new records and I grew more and more interested and excited by it. The music was raw, dark, futuristic and with an incredible energy and mood. I remember the first nights I went to, they felt like being in a dark and distant future world - the cliché of D&B and its links to the film Bladerunner exist for a reason." – Kasra
And just one glance at the tracklist of his FABRICLIVE 62 mix - between the Critical dubplates, the unreleased tracks from young Russian talent Enei, Alix Perez's VIP version of Rockwell's breakout 'Underpass' and collaborations between Phace & Noisia – solidifies just how deep Kasra's taste, and sphere of influence, within D&B runs. Flicking through passages of inspired experimentalism, heady rollers, junglist tangents and apocalyptic breakbeats with stylized panache, Kasra's ascension from the business to dancefloor couldn't possibly be cemented harder. After working club spaces the world over for a number of years, FABRICLIVE 62 marks Kasra out as a gifted DJ and a man with infallible judgment and the necessary means to use it properly.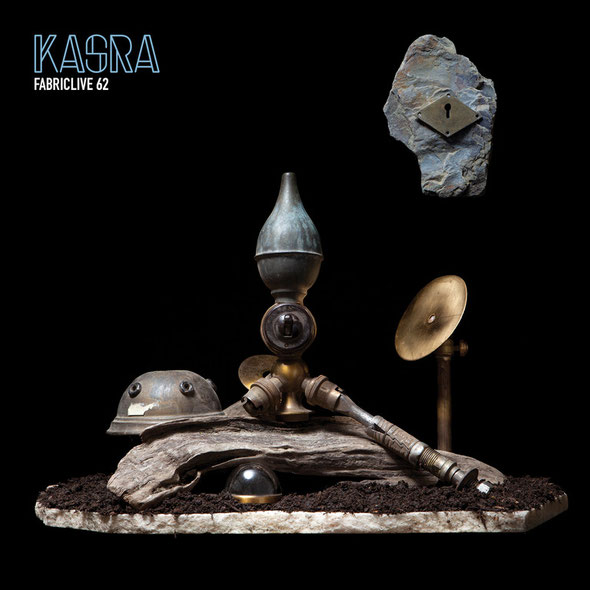 "I wanted to put together a mix that was both a representation of what I would play at a Critical event at fabric and a snapshot of my favourite D&B in 2012. I wanted as much of it to be as upfront as possible but at the same time not sacrificing the quality for the sake of it being fresh. Some of the mixes I love most have been from the 'FABRICLIVE' series so I was conscious of keeping it really high quality and having something that would do the music, and the opportunity, justice. I wanted to bring back the excitement of the tape pack (minus the over enthusiastic MC and horn sounds) so the mix was done live. There are some little imperfections here and there, I like that. It gives it some personality." – Kasra
For more info and full tracklisting, log onto: www.fabriclondon.com. Kasra launches 'FABRICLIVE 62' in Room Two this Friday, 16th March 2012 with another instalment of his Critical Sound residency. He'll join Phace B2B Misanthrop, Cyantific, Rockwell B2B Jubei, Foreign Concept, Alix Perez B2B Sabre and Emperor to mark the release of the CD.