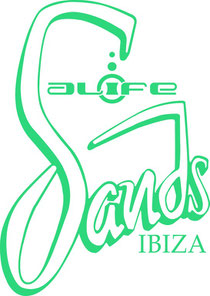 After two great seasons, the Friday Come Together night at Space Ibiza is taking a breather as the team behind the night, Safehouse Management, concentrate on Sands Ibiza, the bar they took over in 2011 with Carl Cox and Jason Bull of Es Vive. Safehouse Management founder Lynn Cosgrave says she is incredibly grateful to everyone who helped make the event a success, including the fans whose energy ignited Fridays at Space during the past two years. "We knew the Come Together concept of a mini-festival night under one roof would change the clubbing landscape," explains Cosgrave. "The fact that the parties went so well and we had so many people through the door proves that it was and is such a great concept."
Many of the DJs who made Come Together will be integrated into the Carl Cox The Revolution Recruits on Tuesday nights at Space, as the Come Together team concentrate on the restructuring of Sands Beach Bar, just a stone's throw away from Space. "In many ways, the changes we're making at Sands are inspired by the same spirit that led us to come up with the Come Together concept," says Cosgrave. "For us it's still about giving people access to some of the most forward thinking events, DJs and live acts of our time." 
Now though it's all happening on the beach with signature music mixes by a host of celebrities including Carl Cox and friends – shaking it up with flawless views of the sea from Sands' sprawling beachfront garden of umbrellas and lounge beds. Sands will also be unveiling a new Ibiza culinary event with their brand new dinner service concept – 'Chefs on Tour'. The four British chefs chosen to launch the first season are Andy Needham, head chef of London's award winning Michelin Star restaurant, Zaferano; Simon Wadham, head chef at London's Rivington Grill Shoreditch and Greenwich; Paul Wadham, chef at Wing of St Mawes in Cornwall; Tim Payne, chef at the London Paradise Pub and former executive chef on ITV's Hell's Kitchen; and acclaimed chocolatier Damion Allsop, owner of Damian Allsop Chocolates. 
According to Cosgrave, Sands has been toned up with many new amenities including enormous sliding glass doors for windy days and nights. They have also been granted a later license so customers can enjoy their evenings to the fullest. For more details and for an overview of the events, including culinary chef Yuji Miura and his team from Japan's A-Life, and acts and DJs scheduled to perform at the Sands Beach Bar in 2012, visit their website at http://www.sandsibiza.com/