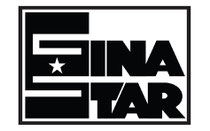 With her remix of 'Beautiful World' released yesterday on Toolroom Records, we catch up with US native Gina Star, the in-demand female DJ and producer who's Star (geddit?) continuous to rise with numerous releases and remix after remix for some of the biggest DJs in dance music. Her latest one for by Tiesto And Mark Knight, with the vocals of Dino Lenny, is pretty damn good too, so we wanted to find out how Gina was coping with her increasing fame…
Tell us about it your latest track…
The original came out last year and Toolroom was putting together a remix package with about six mixes… they decided to release my mix on the upcoming Toolroom compilation 'Miami 2012'.
Will you be in Miami this year?
Yes, I'll be playing at Club 50 with Paul Oakenfold and many other awesome DJs that belong to my agency APA. The club is on the rooftop of the 50-story Viceroy Hotel in Downtown and has sweeping views of Miami! I can't wait!
Where was your first "big" DJ gig?
It was at a club in Dallas, Texas called the Lizard Lounge. It's the oldest and most famous club in Dallas even now. I remember being very nervous and practiced a lot for it. Thankfully it was a huge success and they had me back many times after that.
Your release 'I Want it Now' sampled a Queen track. How did this come about and how hard was it to get the green light from Queen's people?
Well I have always been a huge Queen fan, which I can thank my dad for, and I was at this festival last fall and they had this brilliant Queen cover band called Mercury playing there. As I was rocking out in the front of the crowd, the song 'I Want It All' came on and I suddenly had this thought that it would make a great anthemic style house record. I figured that someone had probably already done it but to my surprise no one had… so away I went to the studio. I originally made the record as a bootleg for WMC and when it got such a huge response from the DJs, we went down the avenues to clear it (not thinking it would ever actually happen). When EMI came back and said that Queen Music really liked it and wanted to see it come out, we were ecstatic.
Where has been your most influential city in terms of your musical output?
It's a toss up between London and LA. In LA there is a very hippy approach to music creation and all ideas are welcome no matter how strange. In London, there is a better understanding of electronic music and more people to collaborate with.
How do you measure your success?
I think if you're respected for your work in the field that you truly love - that is success, money or no money. I've only just cracked the surface of what will be my life's work in music.
How do you approach your productions? Where do get your ideas from?
I usually start with the main synth line or vocal, as that will be the hook of the track, it's pointless to move forward until you're happy with it. Then I build the drums, bassline etc to work with the hook. The layout/sequence is the most difficult thing to get right, so I usually like to make a rough sketch as I'm making the parts, then let it evolve. The ideas can come from anywhere really, but most of the synth lines in my tracks are written from scratch.
Is there anyone you'd love to collaborate with?
I'd love to work with Adam Levine, you don't often find a pop singer that actually writes his own lyrics – and do it well. His high tenor voice really lends itself to dance music.
Describe a typical day in your life…
It's hard to get into much of a routine because traveling messes that up. But, if I'm home then ideally, I get up around 9am, eat breakfast (two eggs on whole wheat toast and a cup of tea), answer any pressing emails, then go to the gym or go for a hike around my neighborhood. I then shower and have lunch, answer more emails, listen to new music, do interviews, work on new track ideas and take a short nap around sunset. I then finish up anything that can't wait 'til tomorrow, make dinner with roommates, play ping pong and relax, watching TV while getting ready for bed. I usually turn off the TV just after midnight.
What's in your hand luggage when you board a flight?
I try to never check any bags. I travel with a very small hard rolling case and a big backpack. In the backpack are my laptop, neck pillow, laptop and phone chargers, big scarf, water, snack bars, and other miscellaneous crap that I acquire along the way.  Also, a little kit that contains: eye mask, earplugs, headphones, sleeping tablets and contact solution.
Gina Star on Facebook - http://www.facebook.com/ginastarmusic
Gina Star on Twitter - https://twitter.com/#!/djginastar