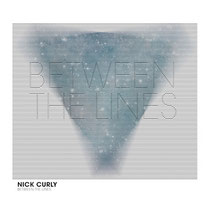 'Between The Lines' – title and content have seldom harmonized better than on Nick Curly's debut album. With a lot of soul, empathy and musical subtlety, the Mannheim native is making his way from the dancefloors of this world into the ranks of timeless house producers à la Moodyman, Move D or Larry Heard. 'Between The Lines' is an album that wants to be heard and not just praised.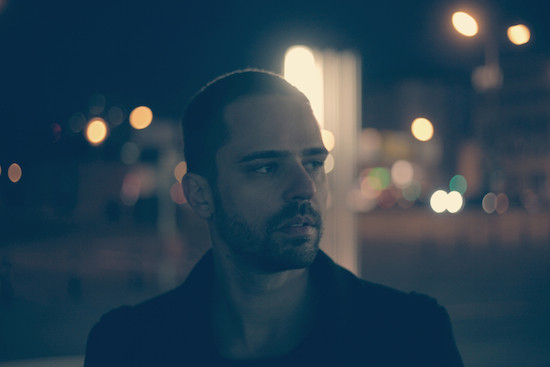 Nick Curly – a name that has defined the image of the global club scene over the last few years like no other. As the driving force behind the so-called "Sound of Mannheim", Curly was long considered the rising star of the international house scene. That is a status he has long since left behind him. Having arrived at the top of the international DJ elite, the world-famous Ibizan club "Space" even recently honored him with a residency – a distinction that is otherwise reserved for genre greats such as Carl Cox and Armin van Buuren.  
With 'Between The Lines', Nick Curly is now taking the next step in his impressive career. As the title suggests, there is more to it than a mere reflection of his DJ career so far. Rather, on his debut album, the Mannheimer presents himself from a different angle, offering the listener an insight into the man Nick Curly – away from the bright lights of the club circus. With 'Between The Lines' we can look forward to a thoroughly sophisticated artist album. Contrary to the trend towards sterile tracks straight out of the computer, Curly makes us of the classic tools of good music: real instruments, real singers, real emotion. In this sense, his debut is musically rich and spoils the audience with virtuoso basslines, distinctive vocal parts and organic percussion. This can especially be heard in 'Piano In The Dark', for example. Its melancholic piano parts in combination with the emotionally resonant voice of singer Worthy Davis exquisitely suggest the charm of legendary New York piano bars. 
Nick Curly has always remained faithful to the 4/4 beat without in any way compromising the diversity of his atmospheric tracks. Rather, the catchy rhythms further reinforce the message of his tracks. The dry grooving drum patterns in 'Wrong Hands', for example, are beautifully complemented by the hypnotic synth chords. A piece of modern Detroit, which – typical of 'Between The Lines'– works as well at home as it does on the dancefloor. Overall, with its intelligent arrangements and sophisticated production, Nick Curly's first studio album presents a refreshing sonic experience that will appeal to music lovers and invite repeated listening.
'Between The Lines' will appear on Cécille Records, the label with which Nick Curly laid the foundation for his career and made the "Sound of Mannheim". The album will hit the stores on the 19th of March. You can already catch a first glimpse at the official release party on the 17th of March at Curly's longstanding residence, the Loft Club in Ludwigshafen. An extended world tour is on the cards, which will find the Mannheimer paying visits to South America