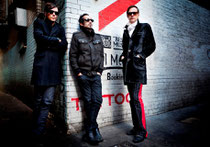 Danish surf rock trio The Good The Bad release their new single '023′ on February 13th, accompanied by a new film directed by Jeppe Kostrup, who infamously created the previous TGTB video hit '030′. '023′ sees TGTB delve into harder surf riffs than ever before, coupled with their customary short and sharp twists featuring lions and war cries as backing vocals. The '023' video fully encapsulates the raw energy of the band live and in the full dynamics of their wild west, cinematic surf rock, while a couple of male peacocks go at it 'True Blood' style.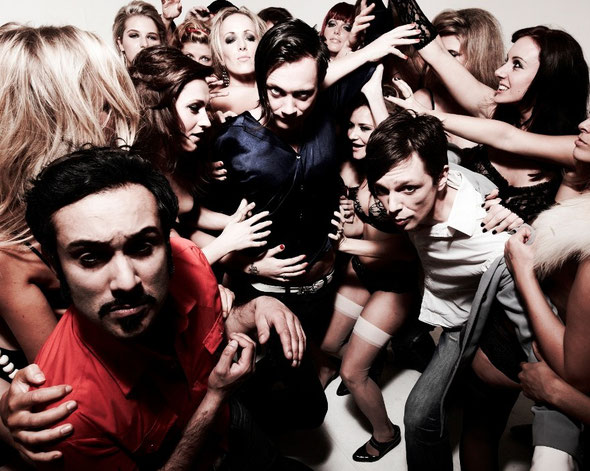 Their sophomore album 'From 018-033' was released in October on Stray Cat Records and was instantly lauded by alternative music radio DJs Tom Robinson, Tom Ravenscroft, Gideon Coe and John Kennedy etc who have given it repeat plays all winter on XFM and BBC 6 Music. This album also boasts the notorious viral smash track and video '030', over three million views, which can be seen here – www.agirlcalled030.com. Check it out if you get the chance, look for the uncut version, it's stunning!
The Good The Bad are Adam Olsson (The Adam) on lead guitar, Johan Lei Gellett on drums and Manoj Ramdas (ex-The Raveonettes) on baritone guitar.