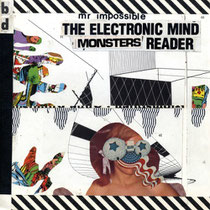 Ribbon Music have announced the new full-length album from Black Dice, 'Mr. Impossible', to be released (LP/ CD/digi) on April 10 in the U.S. and on April 9 worldwide. For over 15 years, the highly influential Black Dice have continuously reinvented and mutated punk music into new sonic stews.  The New York based trio of Eric Copeland, Bjorn Copeland, and Aaron Warren have released scores of albums, EPs and singles on iconic labels (Gravity, 31g,Troubleman, DFA, Paw Tracks), that document their musical travels, from raw brutal thrash to inside-out pop anthems from way out.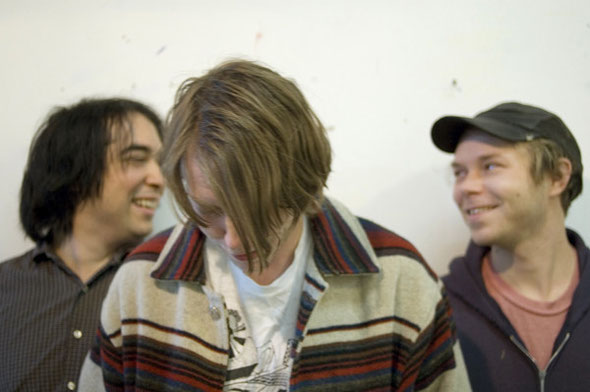 A decade and half of evolution has seen the amplification get larger, and the instruments more enigmatic. Drums and bass guitars have been replaced with mixer feedback, processed vocals, and alien sounds that seek to seduce and repulse impressionable ears. Using videos, live projections, and printed ephemera, the band has developed an over the top psychoactive audio-visual aesthetic that twists the useless pop sights and sounds we are bombarded with into infectious new strains of music and imagery that ooze a rock and roll spirit. 
2012's 'Mr. Impossible' is the band's sixth full length, and their first release on Ribbon Music. It explores the uncommon ground between The Seeds punk primitivism, extra-terrestrial throbbing of Funkadelic, and discordant rebelliousness of Royal Trux. The record is informed by countless live performances the group has done worldwide, over its long lifetime. Band highlights from past eras were re-germinated, and grew into a new mutation called Mr. Impossible.
Consistent to every era and all of Black Dice's material is an irreverent, aggressive, hand-made aesthetic that simultaneously revels in and reconfigures the whole of popular culture.
A special version of Mr. Impossible, hand-numbered and individually screen printed, is limited to 350 copies and are available for pre-order now: http://www.ribbonmusic.com/mrimpossible