Fauxbo is a producer from London making music and remixes inspired by film scores and soundscapes. Recent remixes include Indie band Anison and the orchestral band Talk In Colour and Influences range from Warp to the recent autonomic output of D Bridge & Synkro, and a whole lot more.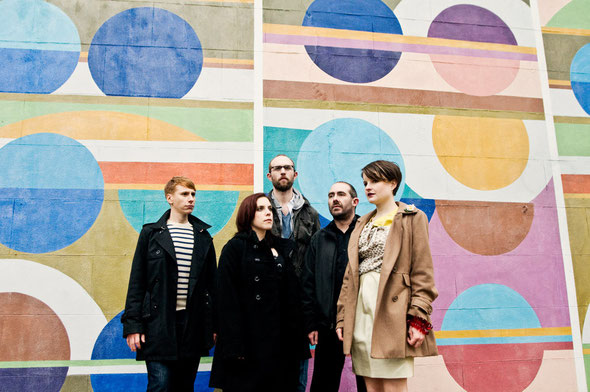 The original version of 'Nightshifts' takes its inspiration from a nocturnal no man's land, caught between dreaming and lucidity. Musically, the track swells from hypnotic guitar and brooding analogue bass to moments of haunting celebration where euphoric vocals swirl over crisp live drums, harp and piano.
By turns dark then uplifting, slipping effortlessly between pure instrumentals and vocal driven tracks, Talk In Colour defy easy categorisation. It's no surprise that the band cite influences as far ranging as Lamb, Battles, The XX and Berlin-era Bowie, with a nod to Afrobeat and Alice Coltrane along the way. Together, the band blends electronic and organic instrumentation into a blistering aesthetic.
'Nightshifts' formed the backing to one of the more tender moments in new British feature film Junkhearts, which was released on November 4th, with a soundtrack scored by Chris Bangs from the band. This dark psychological thriller, set in the gritty underbelly of London's east end, tells the story of Frank - a reclusive former soldier suffering from post-traumatic stress disorder - who has his whole world turned upside down when he comes to the rescue of young runaway Lynette. An instrumental version of 'Nightshifts' can be heard in the film's trailer.
Get a free download of Fauxbo's mix here:
http://soundcloud.com/talk-in-colour/nightshifts-fauxbo-remix