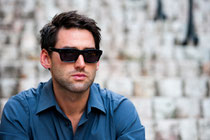 Bedrock releases the debut artist album from rising Greek star Stelios Vassiloudis, titled "It Is What It Is". Presented over two discs, the album commences with a beautiful cinematic soundscape on CD1, whereas CD2 allows Stelios to showcase his club sound, which develops from laidback deep house grooves right through to a more intense techier acidic vibe.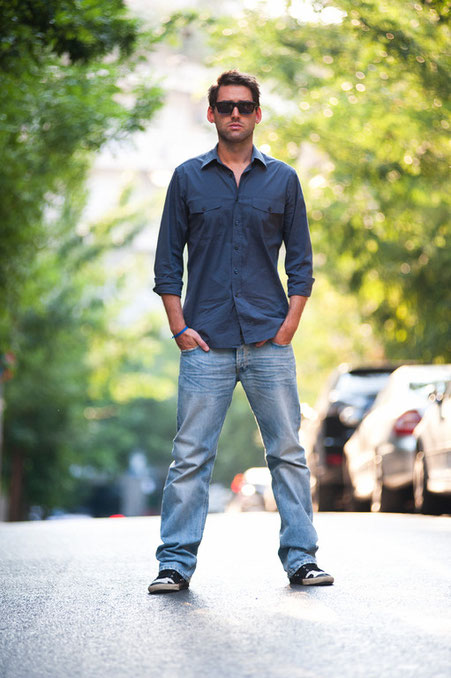 With all the tracks blended and mixed together
into a continuous play format to create the optimum listening experience, this is a fantastic release showcasing top quality, forward-thinking music and once again showing why Bedrock is one of the leading labels in the global electronic scene.
CD1 is a relaxing journey through lush melodic swells, down-tempo grooves, experimental beats, subtle guitars and ambient interludes. Inspired in parts by the originality of the likes of Boards Of Canada, David Holmes and Massive Attack, this superb collection of beautiful instrumental and vocal tracks explores the possibilities and creative freedom afforded when music moves beyond the confines of the dancefloor.
As CD1 builds towards a finale, keyboards and strings give way to the stripped-back, slo-mo house of "Sunrise On The Avenue" which then morphs into the analogue squelch of "Tie Me Up", Stelios sets the stage perfectly for what is to come on CD2 as the dancefloor beckons. If you like deeply groovy, laid back, vocal and instrumental house music with enough depth and variety to warrant many, many repeat plays before anything like over familiarity or boredom sets in, you're in for a treat.
This is house music that is sophisticated, subtle, filled with hip-wiggling percussion, intensity, throbbing and ebbing and flowing through the mix with supreme ease. It is the mark of a truly creative producer that by the time the final acidic flourish of "Repetition" dies away, "It Is What It Is" feels like a truly inspired journey to the heart, mind and soul of Stelios Vassiloudis.
The album is rich with the many vocal talents it hosts, with glorious
contributions from Darren Murray ("I Burn Like"), Astrid Suryanto
("Walk Away" and "Feed"), Anna Maria X ("Tie Me Up" and
"Isolation") and Tomomi Ukomori ("Green In Blue"), all of which are
exceptional in their own distinctive styles.
In addition to the many original pieces of work on this album, Stelios has also teamed up with a couple of other like-minded producers. "The Z" is a collaboration with Berlin based Sasse, who releases music on his esteemed Mood Music label, and John Dalagelis' involvement with this album project (he co-engineered and co-produced the continuous mixes) resulted in him contributing his song writing and studio finesse to "Sunrise On The Avenue".
John co-runs the uber-hip Dieb Audio imprint and has released music on a wide variety of labels over the years.
All great albums have a secret story to tell when you scratch below the surface and "It Is What It Is" by Stelios Vassiloudis is a debut artist album that is more than a collection of great tracks. Across the two discs, it is a journey into the mind of a very talented musician, producer and DJ. If you are open to the emotions on display it will give you glimpses of his very heart and soul. It is an exceptionally exciting, bold and brave body of music that will stand the test of time beyond fickle trends and fashions. Check his recent 'Bite Down' track below:
---
---